The annual Community Car Show in Littleton takes place Saturday September 12th, 2015, from 10am to 2pm. Admission is free both for spectators and exhibitors. The car show takes place at Heritage United Methodist Church and will include music, free snacks, and you will vote on the People's Choice winner.
After the car show, a drag race takes place from 4pm - 8pm at Bandimere Speedway in Morrison. Admission is free for spectators, and $30 for racers. 
You are encouraged to bring a canned food item or good condition used winter coat or boots.
When:
Saturday September 12, 2015
Car show runs from 10am to 2pm.
Drag race runs from 4pm to 8pm.
Where:
Car show takes place at Heritage United Methodist Church:
     7077 S. Simms Street
     Littleton, CO 80127
     (next to Chatfield Sr. High)
Drag Race takes place at Bandimere Speedway in Morrison:
    Immediately off the C-470 Morrison exit.
On the first weekend of June each year, Colorado waives fishing license requirements. This is a great chance to grab your gear out of storage and take the family to a nearby lake or stream for some serious trout fishing! 
Colorado Day is an annual tradition of celebrating Colorado's acceptance into statehood. Colorado was first recognized as a state on August 1, 1876, and now we celebrate Colorado Day on the first Monday of every August.
The "Golden Community Rodeo" is a weekly kayak competition in downtown Golden along Clear Creek at the Golden kayak park. You can sit or stand along the creek and watch the competition. It's pretty amazing what these kayakers can do, and definitely worth taking some time to watch. Can you think of a better thing to do on a warm spring Wednesday?
Competitors are arranged according to class. This year the classes are:
Juniors
Masters
Men: Sport, Intermediate, and Expert
Women: Sport, Intermediate, and Expert
The South Golden Road area around the Sonic drive-in is home to a very large monthly car show called the Golden Super Cruise. They typically hold this event on the first Saturday of every month from May through October. One of the best things to do in Golden on a Saturday evening.
Golden hosts an annual festival celebrating the life and spirit of Buffalo Bill, who is believed to be buried at the top of Lookout Mountain. If you're in the front range during the last weekend of July, Buffalo Bill Days is one of the best things to do on a warm summer weekend.
The free Sunnyside Music Festival is a showcase of Colorado talent that takes place each year in Denver's Sunnyside neighborhood.
Deprecated
: Methods with the same name as their class will not be constructors in a future version of PHP; Zebra_Image has a deprecated constructor in
/home/ec2-user/www/public_html/freeindenver/components/com_jem/classes/Zebra_Image.php
on line
46
Patsy's Candies in Colorado Springs takes the making of chocolate candy to a whole new level. Free tours of their factory demonstrate the handcrafted nature of Patsy's Candies and highlight the artisanship present in their high quality candies.
If you're looking for free things to do in Aspen, Colorado, good luck! Just kidding...
It turns out that Aspen has a free art museum and hiking / biking trail system that are both amazing Aspen attractions.
The museum is always free, but check their web site to see what is currently on display. If you want a more scenic experience, you can get to the museum by walking or biking the trail that goes through the neighborhoods and begins behind the visitor center at Rio Grande Ball Fields. If you walk the trail, make sure you visit the free and amazingly beautiful John Denver Sanctuary!
Location:
590 North Mill Street
Aspen, CO 81611 Map and Schedule
Aspen Art Museum Web Site and Schedule: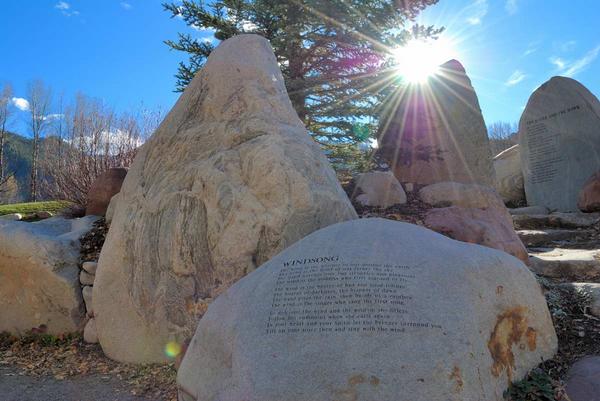 The University of Colorado Museum of Natural History is a free natural history museum on the CU Boulder campus. They have excellent changing exhibits, a dinosaur section, and an extensive bird display. A small donation is requested to help keep the museum open and free. This is a fun small natural history museum for adults and curious kids.
When:
Monday - Friday 9am - 5pm
Saturday 9am - 4pm
Sunday 10am - 4pm
Where:
The Henderson Building on the CU-Boulder campus, between 15th and 16th streets east of Broadway.
For details check their web site:
The Poudre Landmarks Foundation has some of the best Fort Collins attractions for history buffs. Their historic Avery House in Fort Collins offers free tours on Saturdays and Sundays from 1pm to 4pm. The tour guides provide a wealth of information about the city's early days, and what life was like in the front range in the late 1800's. This is one of the great historical things to do in Colorado, as Fort Collins has a rich and colorful early history in the settling of Colorado.
When:
Year-round Saturday and Sunday
1pm to 4pm
For 2014, the Poudre Landmarks web site is incomplete and it is unknown whether Avery House tours are still taking place. Hopefully they will release an updated schedule soon. Call them to check on the latest situation: 970-221-0533
Where:
328 West Mountain Avenue
Fort Collins, CO 80524
Avery House Web Site:
The Golden History Center, along Clear Creek next to the Golden Library, and the Astor House Museum, offer free days from time to time. The next free day is during the winter Candlelight Walk, December 5th, 2014.
 Details from the Golden History Museums web site: 
Winter Trails Day is a nationwide event, with free or discounted access to many cross country (nordic) ski trails and snowshoe trails, free tours, free rentals, and that sort of thing.
Denver's Art District on Santa Fe Drive features one of the more diverse collections of galleries in the United States, all situated within a short walking distance.