A Taste of Colorado is Colorado's largest Labor Day Weekend festival. This festival highlights diverse cuisine from Colorado restaurants, offering bite size tastes to full meals.
The beautiful Morrison Nature Center is a free park in Aurora, Colorado that is definitely worth checking out when you are in the area.
The Creek at the Peak raft and kayak race takes place on June 23rd, 2012 and provides a great opportunity to watch rafters and kayakers compete for prizes while supporting a great cause. Come check out the race and the after race festival in Idaho Springs on Saturday June 23rd. The festival takes place on the east side of the Springs at the ball fields. The race finishes just west of Idaho Springs and begins in Lawson.
The festival begins at noon and will feature live music, food from local restaurants, and Idaho Springs' famous Tommyknocker beer!
When: Saturday June 23rd, 2012.
The festival begins around noon and continues through the evening.
The races begin at 5pm and will probably finish around 7:30pm.
Where: Idaho Springs at the ball fields on the east side of town.
For all the details, check the Creek at the Peak site:
Western Welcome Week is a festival in Littleton Colorado that celebrates our western tradition of community cooperation. This is the premier event in the Denver area for clubs, charities, and other non-profit organizations. Instead of the typical endless line of vendor booths, you will find tents set up to gain your interest and participation in various non-profit organizations. Finding a new hobby or charitable cause to get involved with is one of the rewarding things to do at Western Welcome Week.
Each year the free Boulder Hometown Fair celebrates labor day weekend and the coming end of summer along Boulder Creek.
This October festival has become a Denver tradition.
The Boulder Creek Festival takes place every Memorial Day weekend in Boulder along Boulder Creek, and features great free music, dancing, rides for the kids, and other entertainment. This is one of the best festivals of the year, and a great thing to do on Memorial Day weekend.
Deprecated
: Methods with the same name as their class will not be constructors in a future version of PHP; Zebra_Image has a deprecated constructor in
/home/ec2-user/www/public_html/freeindenver/components/com_jem/classes/Zebra_Image.php
on line
46
The Peterson Air and Space Museum has one of the better displays of vintage and historic military aircraft in the western United States.
I am a sucker for old buildings, and McCormicks Fish House and Bar, located in LoDo in downtown Denver, has everything I'm looking for.
The Denver Art Museum has a free day on the first Saturday of every month. The Denver Art Museum is a great place to spend an afternoon with friends in downtown Denver.
Free days for Colorado residents are held throughout the year at both the Denver Botanic Gardens and the Denver Botanic Gardens at Chatfield.
If you're looking for free things to do in Aspen, Colorado, good luck! Just kidding...
It turns out that Aspen has a free art museum and hiking / biking trail system that are both amazing Aspen attractions.
The museum is always free, but check their web site to see what is currently on display. If you want a more scenic experience, you can get to the museum by walking or biking the trail that goes through the neighborhoods and begins behind the visitor center at Rio Grande Ball Fields. If you walk the trail, make sure you visit the free and amazingly beautiful John Denver Sanctuary!
Location:
590 North Mill Street
Aspen, CO 81611 Map and Schedule
Aspen Art Museum Web Site and Schedule: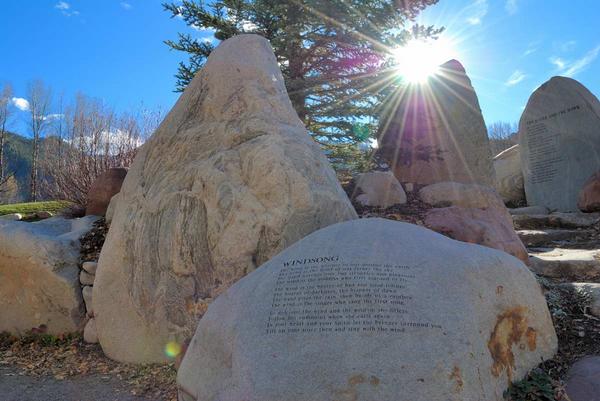 For 2016, Denver will be celebrating Restaurant Week in February and March. Denver Restaurant Week features top downtown restaurants for a reduced price.
If you are spending a day in Golden and looking for free attractions, The Colorado School of Mines Geology Museum has a large display of rare gemstones, and their mining display downstairs should not be missed! One of the main attractions at the School of Mines Geology Museum is a moon rock collected during the Apollo 17 lunar mission!
When:
Monday - Saturday 9am - 4pm
Sunday 1pm - 4pm
Where:
1310 Maple St., Golden, CO 80401
The Museum is located in downtown Golden on the Colorado School of Mines campus, in the General Research Library building.